CLICK HERE: Back to Shower Installation page.
Electric Shower Replacement
All the hot water you can dream of can be yours with the replacement of your damaged or faulty electric shower. We will take off your old shower and replace it with a new electric shower that the customer as provided. I need about 2-4 hours to get the job done to your complete satisfaction. Pricing for the job will come in at a fixed price £219.00.
* Customer provides electric shower
* We take out your old shower
* We alter the cold water pipe work
* We alter the electrical supply feed cable
* Install your new shower
* Qualified and fully insured
* 12 month guarantee

* We at Earth Electrical have the Skills and the technical knowledge to complete this job.
FIXED PRICE REPAIR: £201.00
NO VAT saving you 20%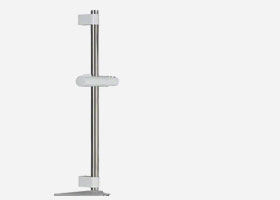 Get the Shower Rail Fitted:
Some customers do this themselves, but for a extra £18 get the shower Rail fitted by the qualified installer.
SHOWER RAIL: £18.00
NO VAT saving you 20%
Customer testimonial
See more testimonials from our customers. Click here
Customer: Mary
Area: Nottingham
Job: Full Electrical Shower installation

Customer Comments: "Pleasant, polite, didn't even stop for lunch! Explained process well, clean and tidy."
Call NOW: 0115 832 0183